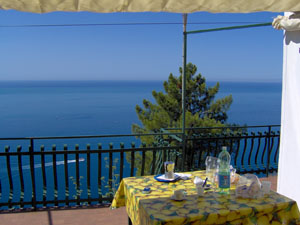 This area offers a wide number of events:
LA SPEZIA
Palio del golfo (Competition in the Gulf).
On the first Sunday of August you can see the "Palio del Golfo", a competition among oar boats, each of them belonging to a different village of the Gulf.
At night firework enlighten the seaside to celebrate the winning village.
Festa di San Giuseppe (Celebration of San Giuseppe)
On 19th March the city of La Spezia celebrates its patron. Along the seaside a typical fair is set up.

SARZANA
La soffitta nella strada (Attics on the road).
During the first two weeks of August all the central part of the town seems an "attic on the road": stands with collecting modern art and antiques are everywhere. In the meantime, a town culinary festival is set up in Piazza Matteotti (Matteotti Square) and artists challenge themselves in the Calandriniana competition among painters. Artists gather in Piazza Calandrina (Calandrina Square) in the evening and paint 'till late at night.
Festival della mente (Festival of the mind)
Usually between the end of August and the beginning of September, the first Europen festival devoted to creativity takes place: the celebration is composed by aworkshops held by outsanding professionals in science and entertainment.

PORTOVENERE
Festa della Madonna Bianca (Celebration of the White Madonna)
On the 17th of August the celebration of the White Madonna takes place and a striking procession along the town tiny streets. The town is enlightened by thousands of candles in a charming atmosphere.

CINQUE TERRE - FIVE LANDS
"Stappamaggio" a Corniglia ("May - broach" at Corniglia)
During one of the weekends in May Corniglia turns itself into a big town-festival where you can eat, dance and ... drink, of course!

ISOLA DEL TINO - TINO'S ISLAND
Festa di San Venerio (Celebration of San Venerio)
On the 13th of September the access to the island is exceptionally allowed: this is a military island where the access is normally forbidden all year long.

VEZZANO LIGURE
Festa dell'uva (Feast of grapes)
On the first weekend of September you can enjoy the typical products of this region walking along the stands on the tiny streets of this Medieval village.

CAPRIGLIOLA
La "nave in festa" (The ship is dressed up for the feast)
Caprigliola rises on a spur on the Magra valley: within the first half of September a town festival is set up among the narrow streets and plazas: the town is enlightened everywhere so that is seems a giant ship laying on a hill.
For more information about events: enrico.cresci@libero.it
Cinque Terre: un panorama créé par l'homme